Sofia Secretariat Inauguration Ceremony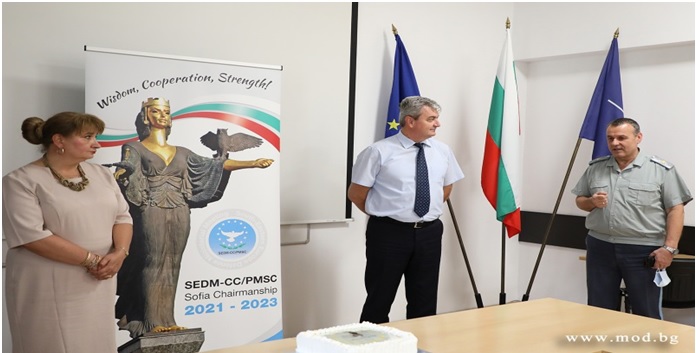 From July 1, 2021, Bulgaria takes over the rotating chairmanship of the Southeast European Defense Ministers' Meeting (SEDM) process. Over the next two years, the Ministry of Defense will coordinate and organize activities within the framework of the multinational regional initiative.A Secretariat within Bilateral and Regional Cooperation Department has been established to fulfill the commitments.
During the inauguration ceremony, Deputy Defense Minister Plamen YORDANOV, who will serve as Chairman of the Process, wished successful and fruitful work in implementing the upcoming tasks.
Bulgaria is an active participant in this forum and is chairing the Process for the second time, as the first term was fulfilled in the period 2009-2011. The official HO – TO ceremony will take place in Kumanovo(Republic of Northern Macedonia) at the end of August, when the 22nd anniversary of the Southeast Europe Brigade will be marked.