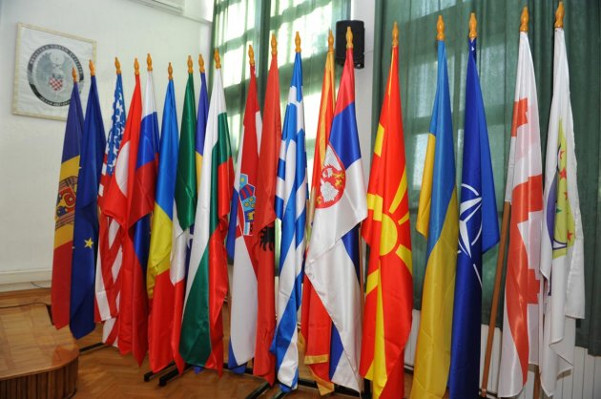 SEESIM Format
South Eastern Defence Ministerial Process member nations and SEEBRIG can participate in SEESIM exercise as primary training audience from a remote site. The exercise is also open for participation by NATO Force Structure (NFS) and NATO Command Structure (NCS) as observers.
In order to enable a comprehensive approach and create a more realistic environment, SEESIM exercises are open for participation by relevant International Organizations (IOs) and Government Organizations (GOs). IOs are invited to participate remotely by the Host Nation (HN), upon authorization by the Steering Group, within limitations (such as COVID-19 restrictions). GOs could support national Emergency Operations Centres (EOCs) at national level.
The SEESIM Exercise is typically conducted in four stages:
Stage1: Exercise Concept and Specifications Development
Stage 2: Exercise Planning and Product Development
Stage 3: Exercise Operational Conduct
Phase I - Basic Training
Phase II: National-International Planning Process
Phase III Execution
Phase IV Assessment.
Stage 4: Exercise Analysis & Reporting
It should be noted that SEESIM 22 will be executed remotely, leveraging web communication and web services/capabilities in order to establish an online platform for multinational collaboration and mutual assistance.